Leeds scheme to stop thieves targeting faith buildings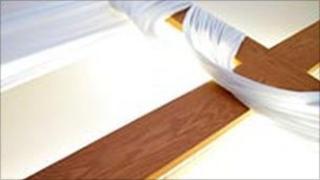 A new police scheme is being started in Leeds to stop thieves targeting religious buildings for scrap metal, lead or stone.
The Faith Watch scheme is a partnership between communities, local churches, mosques and other faith organisations.
It aims to boost communication between officers and the groups, and also increase the reporting of crime.
Police said metal and lead theft from religious buildings was an increasing problem across West Yorkshire.
Insp Richard Cawkwell, of West Yorkshire Police, said: "Any religious building, whether it is a church of a mosque, is an establishment for all of the community.
"Theft or any crime against a religious building does not just affect those at the place of worship but affects the wider community.
"We urge members of the faith communities to join their local Faith Watch scheme and work together and share information with each other to ensure their local church or mosque is not an easy target for thieves."