Leeds Building Society staff get grammar lessons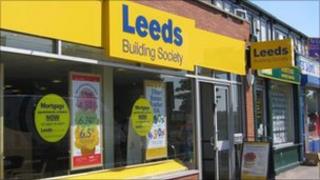 One of the UK's largest building societies is giving staff grammar lessons after concerns about the standard of their written English.
Leeds Building Society has recruited a local retired A-level English teacher to give tuition designed to improve the standard of internal reports.
The sessions look at the use of punctuation, sentences, paragraph construction and concise writing.
The society said staff of all ages and job roles had taken part.
Standards 'falling'
Kim Rebecchi, sales and marketing director, said: "The standard of formal English within the society is strong.
"What we wanted to focus on was a more consistent approach to our internal writing, focusing on clarity and brevity."
Mrs Rebecchi said the sessions had proved "thought provoking" and sparked "healthy debate".
She added: "I am absolutely delighted that our staff, of all ages and from all areas of the business, many of whom have been out of formal education for a long period, have been so enthusiastic about 'going back to school'."
Rhea Williams, chairman of the Queen's English Society Committee, said standards of spoken and written English were falling and the signs were "visible everywhere".
She told BBC Radio Five live: "I suspect there are many companies, many places that will start trying to brush up on their English."