Man charged after two women attacked during break-ins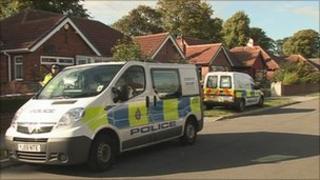 A 33-year-old man has been charged by police investigating attacks on two elderly women in their Leeds homes.
The man has been charged with aggravated burglary, robbery, false imprisonment and arson with intent. He is due to appear in court later.
An 86-year-old woman suffered serious head injuries when she was assaulted at her house on Friday.
On Sunday a 78-year-old woman was attacked and her house on was set on fire. She escaped with minor injuries.
The 86-year-old woman was taken to Leeds General Infirmary where she is in a serious but stable condition.
Some of her personal belongings were stolen in the incident.
Police said the second victim was treated in hospital for her injuries and has since been released.