Leeds crime boss ordered to pay £10.6m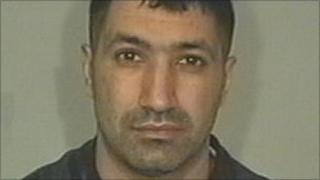 A former car dealer who was jailed for 25 years for a £7m heroin plot has been ordered to pay £10.6m by a judge.
Khalid Malik, 39, from Guiseley, Leeds, was jailed in 2005 for plotting to flood West Yorkshire with 130kg (286lbs) of heroin.
Judge Stephen Ashurst granted the Serious Organised Crime Agency (Soca) a Confiscation Order at York Crown Court which ordered Malik to pay £10.6m.
The judge ruled that Malik had three months to pay the cash.
He said if Malik, who ran a used car firm in Bradford, did not pay the money within that time he faced a further 10 years in jail.
Soca said the order would ensure Malik would lose much of the wealth which once allowed him to acquire properties in the UK and abroad worth £3m and luxury cars, including a Lamborghini.
A further 26 people were jailed for various terms as part of the same investigation.
Soca deputy director Ian Cruxton said: "Dismantling Malik's entire criminal network was a lengthy and complex operation which required all the expertise and dedication of the investigation team.
"This work now means that, as well as spending decades in prison, Malik has failed in his attempt to hide his profits behind a convoluted network of friends, family and corrupt professional advisors.
"Our warning to business people in Bradford and across the UK is clear.
"If you render your services to organised crime, expect Soca to make you pay for it with your freedom and your finances."