Arrests halved at Leeds Festival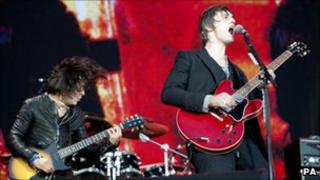 Leeds Festival passed "without incident" for the second year running with only 21 arrests for drugs and minor offences, police said.
Some 70,000 music fans attended the event over the bank holiday weekend.
Police said arrest figures were down by 46% from 39 last year to 21 at this year's event.
The force said festival organisers had evicted people from the site, "clamping down on unruly behaviour before it had chance to escalate".
Ch Supt Andy Battle said: "This was a very successful event, and will be remembered for all the right reasons.
"The festival passed without incident and everyone enjoyed a fantastic weekend of music."