Travel firm increases bus fares in West Yorkshire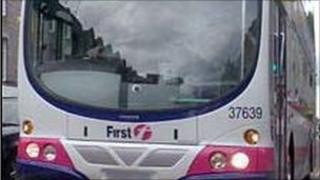 First buses has increased its prices in West Yorkshire by up to 20%.
The company says it is the first time it has raised its prices in 15 months. First bosses say the move is due to an "economic backdrop of rising costs".
A FirstDay Peak, for Leeds, Halifax and Huddersfield, now costs £4.30 instead of £4. A weekly Leeds green zone ticket has risen from £10.00 to £12.00
A full list of all fare changes are available on the First website.
Richard Harris, commercial director for First in West Yorkshire, said: "Over the past 15 months, First has worked hard to keep its fares down and our fares have not risen in this time.
"During this time we have faced an economic backdrop of rising costs to the business in areas such as pensions, as well as administration costs such as insurance and utility prices."
From 15 August FirstWeek ticket customers will be able to buy their tickets from one of 500 paypoint machines around the city in various travel outlets and shops.