Roy Chubby Brown: Morecambe gig pulled over 'incompatible values'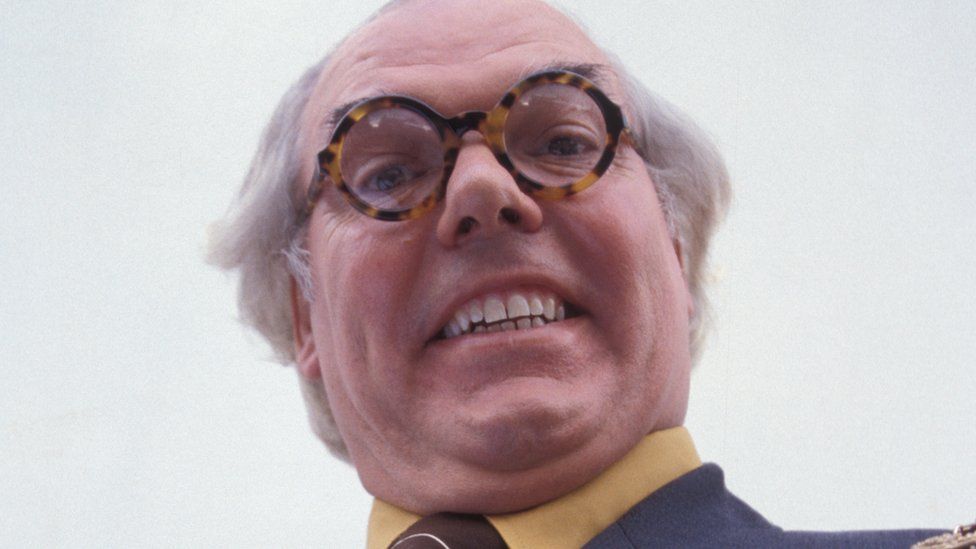 A show by comedian Roy Chubby Brown has been cancelled by a council for not being "compatible" with its values.
Lancaster City Council said the comic would no longer perform at The Platform in Morecambe on 19 August after "concerns raised by our community".
Chief executive Mark Davies said it was a "fair, diverse and inclusive organisation" and Brown's shows were not "compatible with these values".
Brown's tour manager Ritchie Hoyle said the decision was "ridiculous".
The council's decision followed an online petition, which called for the show to be banned.
It stated that Brown was "infamous for his insulting comedy" and parts of his act were "outwardly racist, homophobic and misogynistic".
The petition, which has been signed by 61 people, also said putting the show on at the authority-run venue "flies in the face of the city council's equality and diversity policy".
Mr Davies said "following concerns raised by our community, Lancaster City Council has taken the decision to cancel the appearance of Roy Chubby Brown".
"We understand that this decision will disappoint some people, but we are proud to be a fair, diverse and inclusive organisation and do not believe that Mr Brown's shows are compatible with these values," he added.
It is not the first time the stand-up has been embroiled in a number of rows over his shows, and venues in Swansea, Nottinghamshire and Sheffield have cancelled performances previously.
Writing on Facebook, Mr Hoyle said in criticising Lancaster City Council, he felt like he was "playing the same record over and over again".
He said the council "in their wisdom" had decided to listen to those who signed the petition against the show, thereby "ignoring the thousands who support Chubby's right to perform".
"All I can do is apologise, but it's out of our hands," he said.
He said the decision meant "woke culture wins again, I'm afraid", adding: "The world's gone mad."
Lancaster City Council did not confirm how many tickets had been sold for the show, but said holders would be contacted and offered a full refund.
Related Internet Links
The BBC is not responsible for the content of external sites.