Lancashire Police did not cause man's arrest death, watchdog rules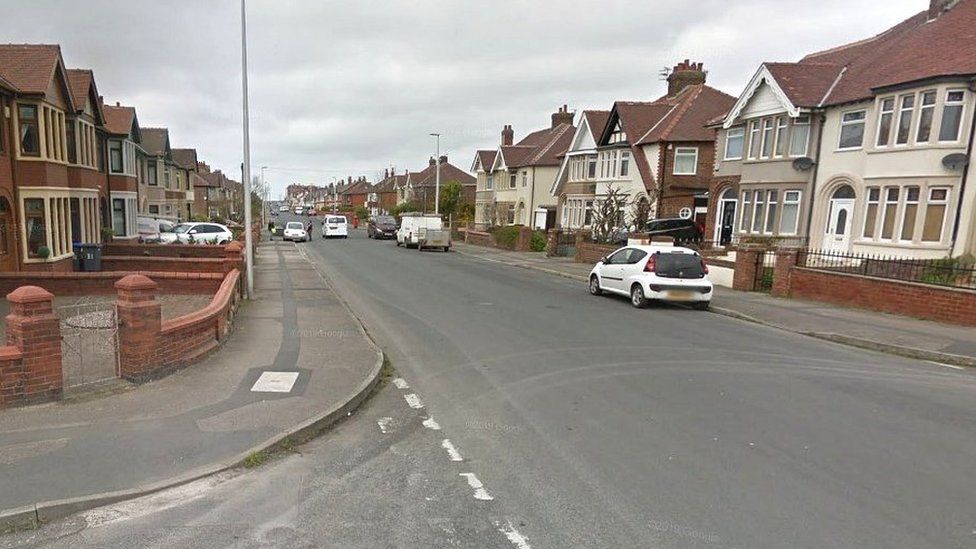 Police officers did not cause or contribute to the death of a man who swallowed a package as he was being arrested, a watchdog has ruled.
Ronald Robinson, 57, died after being stopped by officers on Knowle Avenue, Blackpool, on 11 March 2021.
The Independent Office for Police Conduct (IOPC) said officers acted correctly and had tried to save him.
It added that on Friday, a coroner concluded Mr Robinson's death was the result of misadventure.
An IOPC spokesman said that before Mr Robinson's death, Lancashire Police officers had stopped a vehicle they were following on Knowle Avenue and detained the 57-year-old.
He said a "brief struggle ensued" in which Mr Robinson swallowed a package and quickly became unresponsive.
Officers requested an ambulance, removed Mr Robinson's handcuffs and "provided medical assistance through chest compressions, the use of a defibrillator and an oxygen mask", he said.
Mr Robinson was taken to Blackpool Victoria Hospital but he was pronounced dead a short time later.
The IOPC spokesman said the consultant pathologist had concluded the cause of death was acute upper airways obstruction caused by the package.
He added that the IOPC's investigation had concluded in August and had been shared with the coroner.
Regional director Catherine Bates said the IOPC had found that officers "responded swiftly to a distressing situation and made significant efforts to save Mr Robinson once it became clear he was unwell".
"We found the officers' actions and decisions were in line with their training, policies and procedures," she added.
Related Internet Links
The BBC is not responsible for the content of external sites.