Bobby Ball: Sculptor has nailed Lytham statue, widow says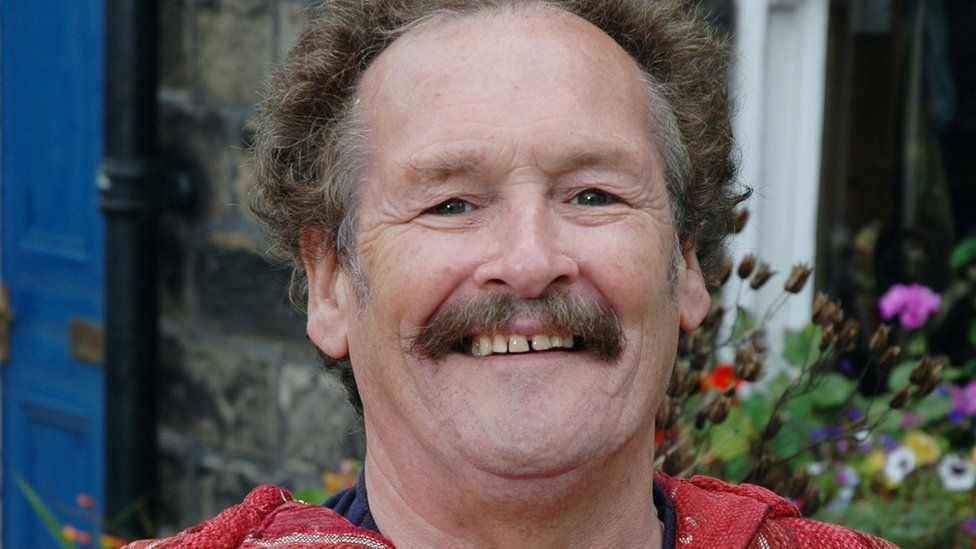 The sculptor of a bronze statue of Bobby Ball has "nailed" the likeness, the comedian's widow has said ahead of its unveiling.
Yvonne Ball said Ben Twiston-Davies had "studied everything", including photographs and TV shows, to make sure his work did the comic justice.
The statue will be unveiled on 28 August in Lytham's Lowther Gardens.
Mrs Ball said her husband, who died in 2020, would have been "overwhelmed" by the honour.
She told BBC Radio Lancashire that her husband used to joke about having a statue "but I don't think he thought it would ever happen".
"He'd be so proud and I think he'd burst out crying," she said.
She said she had recently had the chance to see the statue and was impressed by the work.
"[Ben] studied everything; he got every DVD, every programme, his books, and spent hours and hours of study and he's nailed it", she said.
She said that as the work was about "one and a half times his size", it had also given her a unique experience of the diminutive comic.
"It's the first time I've had to look up at Bob as it's that big," she joked.
She added that her husband would "just be overwhelmed" by being honoured with a statue and the unveiling would be "very emotional, but exciting".
The Oldham-born comedian moved to Lytham more than 25 years ago after falling in love with the town while working in nearby Blackpool with his comedy partner Tommy Cannon in the 1980s.