Blackpool Zoo's 'irreplaceable' giant tortoise dies aged 105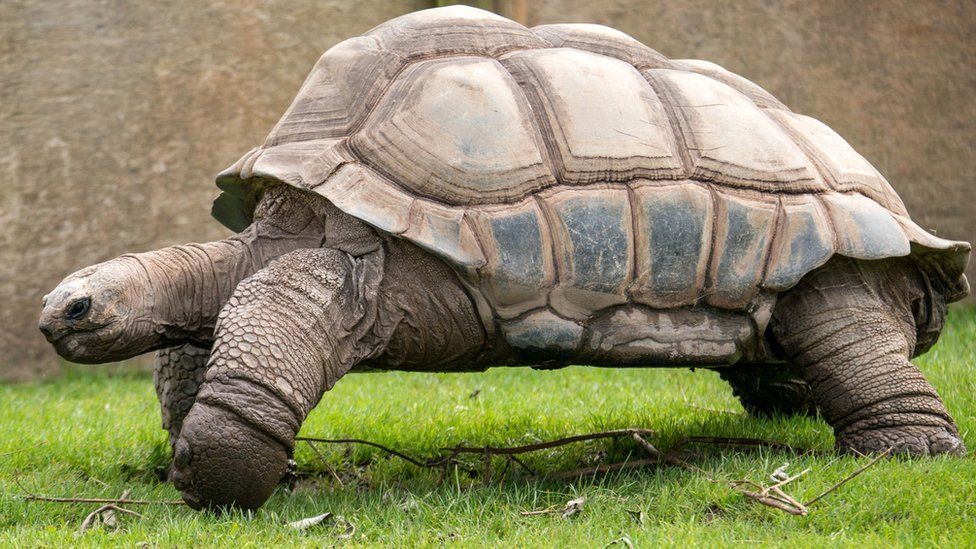 A 105-year-old giant tortoise which became a zoo's oldest animal has died.
Darwin the Aldabra tortoise had been a popular attraction at Blackpool Zoo since its opening 50 years ago.
The zoo said it was "extremely saddened" to announce the reptile's death after it suffered an incurable leg injury.
Born in 1916, Darwin had lived through two world wars, several global pandemics as well as the invention of television and the moon landings.
The zoo said "he was hugely popular" and had "inspired conservationists" since the zoo's opening in 1972.
"He was a wonderful link for so many people to the fascination of reptiles and he has really inspired the next generation of conservationists," a spokesman said.
"He was an irreplaceable feature of the zoo's history
"He had a personality on par with his size and was loved by all of our visitors."
Keepers said they had consulted leading global specialist vets but there was no cure and the tortoise's condition had deteriorated.
Related Internet Links
The BBC is not responsible for the content of external sites.