Covid-19: Blackburn with Darwen to get a permanent memorial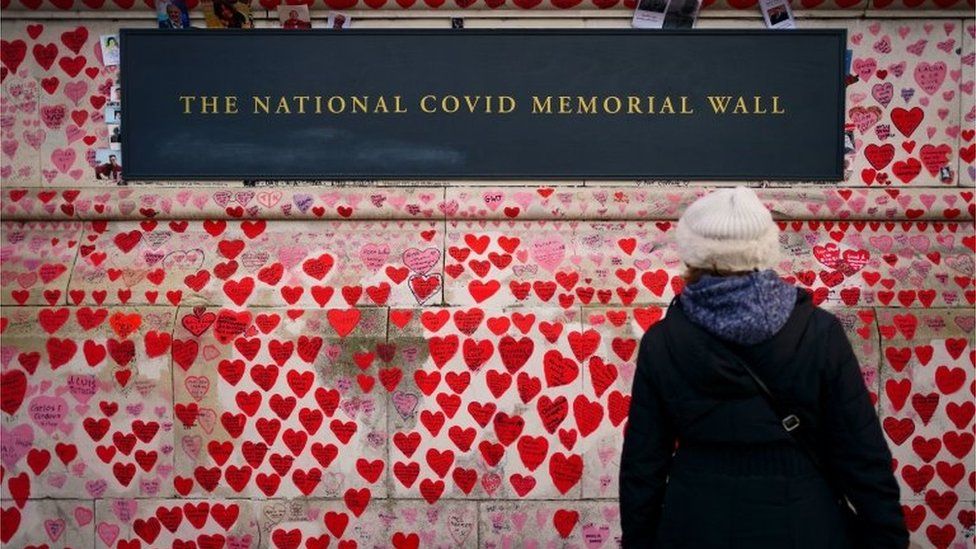 A permanent memorial dedicated to the victims of Covid-19 is to be built in one of England's hardest-hit boroughs.
Contributions made by Blackburn with Darwen's front-line workers during the pandemic, as well as volunteers who served the community, will be marked.
The plans were announced by council leader Mohammed Khan.
Darwen resident Pauline McLoughlin, who lost her mum Sheila Hibbitt to Covid, said: "This is absolutely brilliant, it will give people a place to reflect."
Mrs McLoughlin launched a petition in July 2020, signed by thousands of people, calling for a memorial.
Mr Khan said: "Our experiences over the last two years have inevitably shaped who we are now, both as individuals and as a local community.
"We want to create a lasting legacy in Blackburn with Darwen that recognises the impact of Covid locally, nationally and globally."
Local MP Kate Hollern added: "Blackburn with Darwen endured a very difficult time during this pandemic. Many lost loved ones, businesses closed, and our children struggled to get used to a new way of doing things."
But Darwen East councillor Paul Browne was unimpressed by the memorial plans.
"They could spend the money better than putting a memorial up to Covid victims," he said.
The council has now launched an online survey, asking local residents for their views on what should be commemorated and what features be included in the memorial, as well as where it should be located and how it can properly reflect the borough's diverse communities.
Council chief executive Denise Park said: "Not everyone's experience of the pandemic was the same, so any memorial we create should reflect that.
"Tragically, for some people, the pandemic has taken loved ones early. For others, particularly those who work in the NHS and other front-line roles, it's been about working under extreme pressure and developing resilience.
"The pandemic also inspired many people to volunteer, to support people who were struggling, and to show kindness to others."