Darwen mental health unit is unsafe for children - report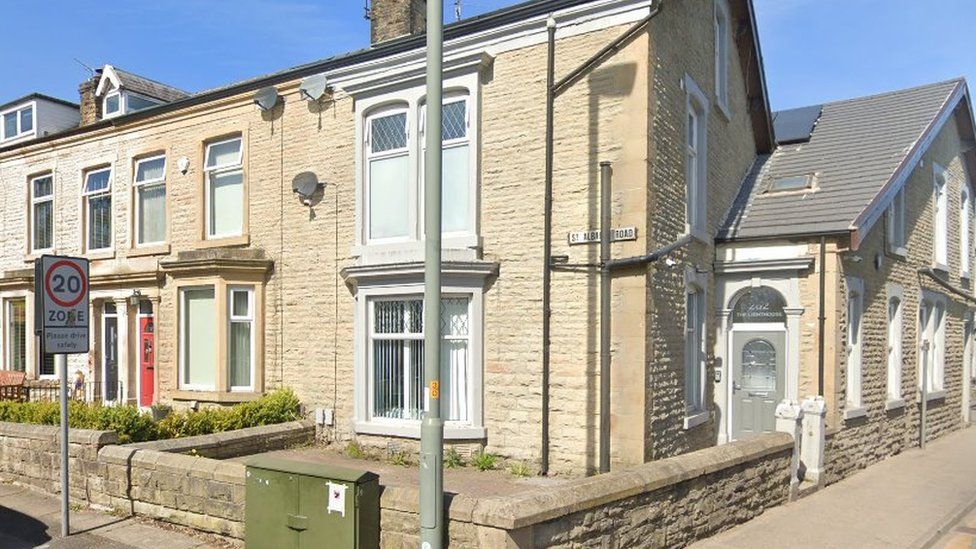 A mental health service for children in Lancashire has been found to be "unsafe" following an inspection.
The Lighthouse on Blackburn Road in Darwen is a four-bed unit providing care including substance misuse and eating disorders for children up to 18.
It was rated "requires improvement" by the Care Quality Commission (CQC) following an inspection in November.
Associated Wellbeing Limited, which runs The Lighthouse, said it had "undergone a management restructure".
A follow-up inspection found there were still "large gaps" in care and not enough staff to keep patients safe.
The CQC has issued a warning notice and told staff they must make improvements by 4 March.
Staff not being trained in restraint
Not having enough staff to safely restrain children
There was no nurse call alarm system
Disclosure and barring service checks were not completed prior to employment
Positive behaviour support plans were not based on functional assessments and contained negative punishment strategies
Not all incidents involving the police were reported to the CQC
It said the follow-up inspection found the service "was not safe for children and young people".
"The service did not have enough nursing and support staff to keep patients safe," it added.
"There were not enough staff to safely support children during incidents of restraint. If a child required two members of staff to support them, there was often not a third member of staff to care for the other children."
However, the CQC found staff had received training in restraint prior to direct work with children and now had access to nurse alarm calls which were an improvement since the last inspection.
Associated Wellbeing Limited said: "The Lighthouse has undergone a management restructure since the report and the company and staff are absolutely committed to ensuring the safety of our young people and complying with all the CQC requirements."
Related Internet Links
The BBC is not responsible for the content of external sites.