Lancashire university inspires cancer-risk training for firefighters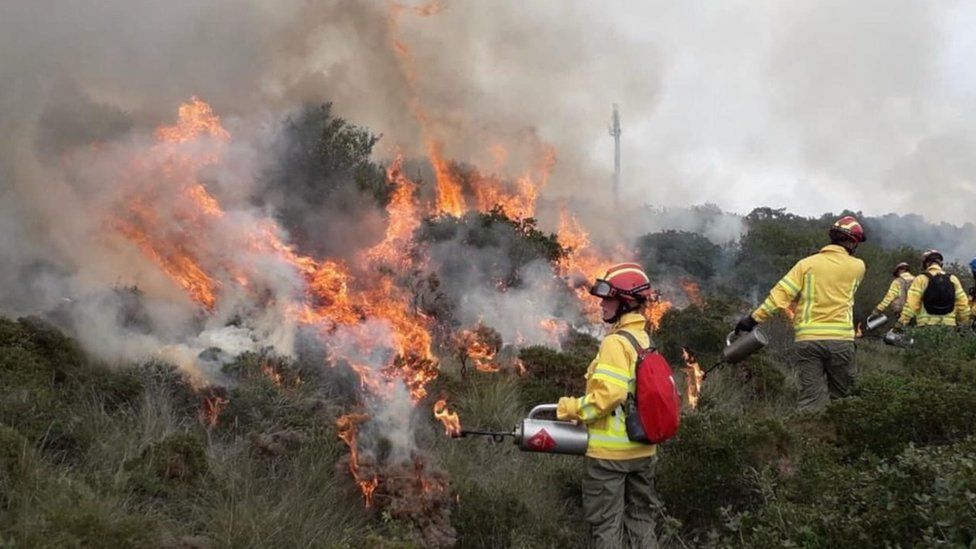 Firefighters are to get new training to help them reduce their exposure to carcinogenic substances following research from the University of Central Lancashire.
A UCLan study found firefighters in the UK are four times more likely to get cancer than the general population.
The work has been carried out in partnership with the Fire Brigades Union.
Based on a survey of 10,000 serving firefighters, the university's study found 4.1% of respondents had already been diagnosed with cancer, compared with less than 1% of the general population, the FBU said.
Anna Stec, a professor in fire chemistry and toxicity, said: "Our research shows UK firefighters are frequently exposed to high levels of toxic chemicals during and after a fire.
"Our best practice report combined with this training, as well as our cancer and disease registry and national health screening, will allow us to increase awareness amongst firefighters of the impact of toxic fire effluents on their health."
The FBU said one of the challenges it faced was a long-standing culture in the fire service of dirty kit being "worn with pride" despite the potential health risk.
Advice to firefighters will be to "decontaminate before you drive" and to shower and change at work within an hour of attending a fire, the union added.
Spokesman Riccardo la Torre said: "Most firefighters will know a colleague who is battling, or has battled, with cancer. It affects us all in the fire service and can be devastating.
"This training aims to help to make this less frequent and hopefully helps save lives."
Related Internet Links
The BBC is not responsible for the content of external sites.