Anzac Day plot: Terror teen 'faces attack if identified'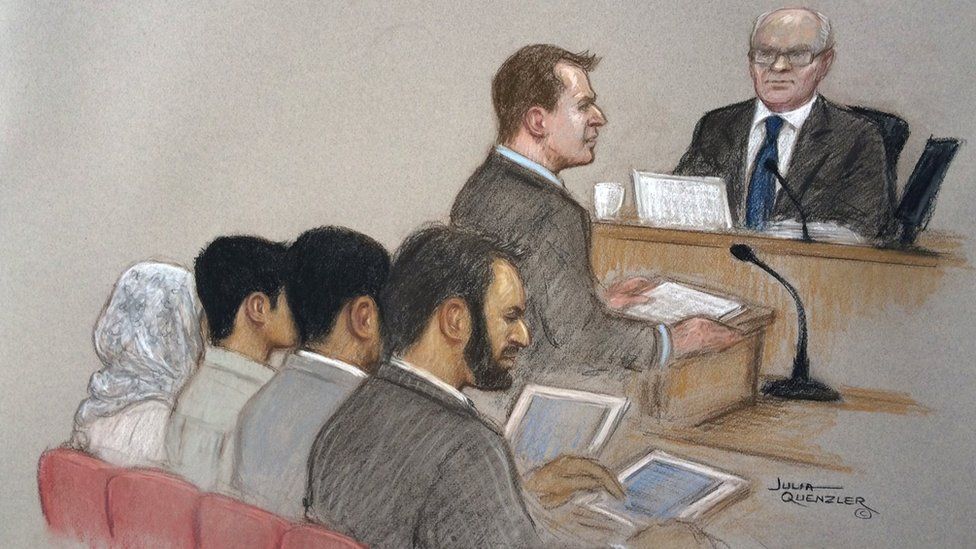 A teenager convicted of a terror plot faces a "risk of violent attack" if his identity is made public, a court heard.
The boy became Britain's youngest convicted terrorist, aged 15, after instructing an alleged jihadist to kill a police officer in Australia.
Now 18, he is seeking an order for lifetime anonymity at the High Court.
Edward Fitzgerald QC told the court if his client is identified he faces the risk of "re-radicalisation" and attack, and his family will be at risk.
A number of media organisations have made representations to the court, arguing that he should be named.
The teenager, from Blackburn, Lancashire, was found guilty at Manchester Crown Court of inciting terrorism in October 2015.
The court heard how he hatched the plot when he was only 14 after being recruited on Twitter by an Islamic State group propagandist, Abu Khaled al-Cambodi.
From his bedroom, the boy used a smartphone app to send encrypted phone messages persuading 18-year-old Sevdet Besim to commit mass murder thousands of miles away.
He told Besim to run over at least one police officer then behead him with a knife at an Anzac Day parade parade in Melbourne.
Mr Fitzgerald is asking the High Court in London to grant an injunction which would prevent the teenager from being named - a rare step only taken in a small number of cases.
He told the court there have been "persistent and serious" threats made online to harm or kill the teenager and there is a "significant risk of attacks or retaliation against him" if his identity is made public.
He would be at risk of "re-radicalisation" by extremists and his relatives would be likely to face reprisals were he named, the court heard.
"We say all those factors together justify preventing the disclosure of the fact that the person bearing his name was responsible for the incitement when he was 14," Mr Fitzgerald said.
An interim injunction preventing his identification was made pending the outcome of the hearing.
Only a handful of lifetime anonymity orders have been made to date, including those granted to Jon Venables and Robert Thompson, who murdered Liverpool toddler James Bulger, and child killer Mary Bell.
Related Internet Links
The BBC is not responsible for the content of external sites.