Date set for Egypt hotel couple inquests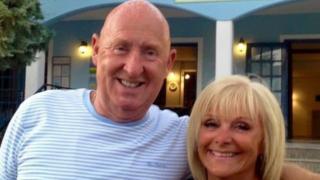 Inquests into the deaths of a British couple on holiday in Egypt are to open in the UK next week.
John Cooper, 69, and his wife Susan, 63, from Burnley, died in the Red Sea city of Hurghada on 21 August.
Their bodies are being examined by a Home Office pathologist after the Egyptian authorities said E. coli was a factor in both of their deaths.
Lancashire coroner Dr James Adeley said the UK post-mortem results would be compared with Egypt's own findings.
Earlier, lawyers acting on behalf of the couple's daughter Kelly Ormerod said she had "considerable concerns" over the reported cause of death.
She said previously that she did not believe the symptoms her parents showed were consistent with E. coli infection.
'Disgraceful'
A spokesman for Ms Ormerod's solicitors said she also believed the conduct of the Egyptian authorities had been "little short of disgraceful" and was "likely to be the subject of formal complaint and further action".
Dr Adeley said post-mortem tests began on Thursday, but "analysis and examinations of the findings... may take some weeks or possibly several months".
He added that they would need to be "compared with the findings from the Egyptian investigation, when these are available to the Home Office pathologist and the coroner".
The inquests, which will be held at Preston Coroner's Court, will be opened on Tuesday 18 September.