Lancashire County Council loses public health contract dispute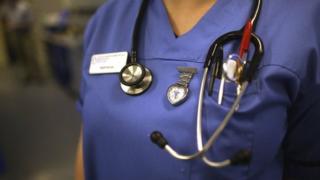 The High Court has blocked Lancashire County Council from outsourcing a £104m contract to provide children's health services to a private company.
Lancashire Care NHS Foundation Trust (LCFT) and Blackpool Teaching Hospitals Trust challenged the council's decision to award the contract to Virgin Care.
The argued successfully that Lancashire County Council had not followed the procurement process correctly.
The authority said it accepted the ruling and was considering its options.
The council put the contract out to tender between September and November last year.
Virgin Care Services Ltd was chosen to deliver the Healthy Child Programme 0 to 19, which includes health visitors and school nurses.
In his judgement, Mr Justice Stuart-Smith ruled that "the decision of the council to award the contract to Virgin must be set aside".
The court found that the council's own records of its moderation process fell short of the standards required to demonstrate how it scored the bidders.
'Disappointed'
LCFT and Blackpool Teaching Hospitals NHS Trust - which currently deliver the service - said the ruling "vindicated" their decision to take the council to court.
A spokesperson added: "As public bodies, the trusts are always reluctant to resort to legal action, in particular against other public bodies. However, we felt that we had submitted a strong bid and wanted to gain clarity on why we had not been successful."
Cabinet member for health and well being, Cllr Shaun Turner, said that while the council was "disappointed" at the ruling, it was "reassured" that the rest of the procurement process was found to be "appropriate".
"However, following this judgement, we accept that we cannot award the contract at this time.
"We will not be re-running the procurement or inviting new bids as only the moderation, the final step in the procurement process, was considered to be flawed. We are now considering our options about the next steps."
The existing contract with LCFT and Blackpool NHS Teaching Hospitals Trust runs until March 2019.
Virgin Care declined to comment.