Mother whose two children died has third child taken away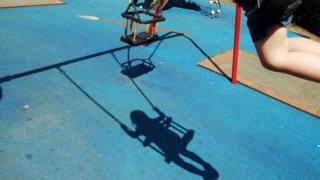 A mother must have her 18-month-old daughter taken from her and placed for adoption even though she has not harmed her, a judge has ruled.
Family court Judge Alan Booth said the toddler's father twice tried to suffocate her at four months old.
Sitting in Blackburn, Lancashire, he made the ruling despite the mother suffering the "unimaginable trauma" of seeing her two other babies die.
He said she could not protect the girl from risk from her "dangerous" father.
'Desperately sad'
The family involved cannot be named for child protection reasons.
Judge Booth said he was "desperately sad" to deprive the woman of the chance to be a mother but he could not be sure that the little girl would be safe and her welfare was "paramount".
The court heard how the couple's two oldest children had died as babies.
At a previous hearing last month, the court heard their first daughter had died from pneumonia and several months later their son was found dead in his pram, aged about 20 months, while he was being looked after by his father.
Investigations revealed no medical reason for his death and a coroner recorded an open verdict.
In 2016, the couple's third child twice needed emergency treatment after stopping breathing and becoming "floppy", the court heard.
Judge Booth, who was also presiding at the previous hearing, concluded the man in his 20s twice tried to suffocate her in a "warped" attempt to mend his relationship with her mother, after evidence suggested the deaths of the other children had drawn them closer.
The woman had said she wanted "nothing more to do" with him, but Judge Booth said she was "vulnerable" and feared he would wheedle his way back into her life and put the toddler at risk.
He said: "I cannot risk the death of another child in this family."