Lancashire council bans unstunned halal school meals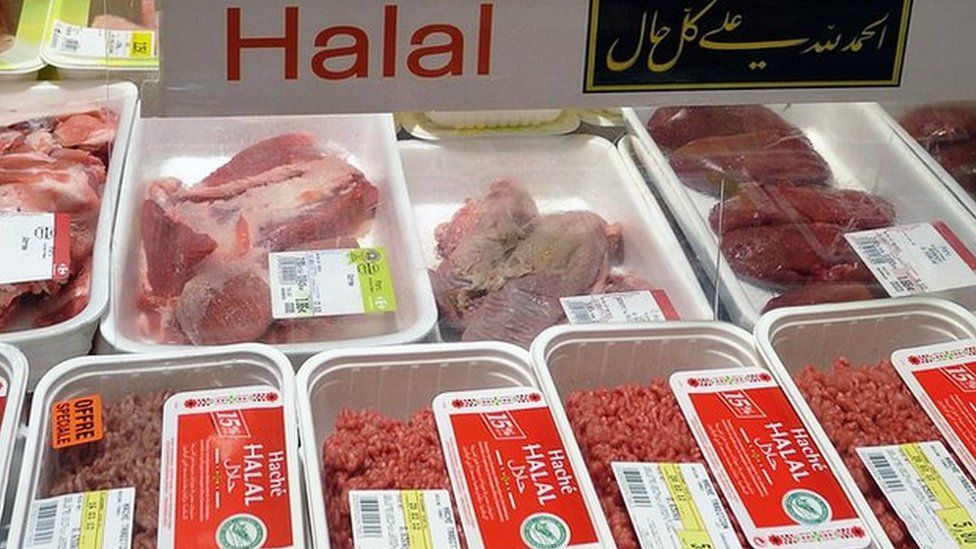 Councillors in Lancashire have voted to ban unstunned halal meat from being served in schools.
Lancashire County Council made the decision to stop using it in 27 council-run schools at a meeting earlier.
Council leader Geoff Driver described the practice of not stunning animals before slaughtering them as "abhorrent" and "really cruel".
A call for further discussion with Jewish and Muslim groups was rejected.
From December, the schools will only serve stunned halal beef and lamb after councillors voted by 41 to 24 against, with 15 abstentions.
Councillors are going to consult with the county's council of mosques over unstunned chicken as some Muslims are concerned that stunning kills them, the meeting heard.
Councillor Driver said he wanted to show videos of cattle being slaughtered to back his point but thought it would be too "gory".
Labour leader, Councillor Azhar Ali had an amendment rejected to defer the halal meat debate until December to give the council time to discuss plans with Jewish and Muslim groups.
Conservative Mr Driver said he believed three councillors who had previously looked at this issue were biased by their faith.
But Labour councillor Mohammed Iqbal, who is Muslim, said these remarks made him "very unhappy".
He added it caused "offence to him and his faith", which led Mr Driver to apologise, saying he had no intention of causing offence.
Halal is Arabic for permissible. Halal food is that which adheres to Islamic law as defined in the Koran.
The Islamic form of slaughtering animals or poultry, dhabiha involves killing through a cut to the jugular vein, carotid artery and windpipe.
Animals must be alive and healthy at the time of slaughter and all blood is drained from the carcass. During the process, a dedication is recited, know as tasmiya or shahada.
There is debate about elements of halal, such as whether stunning is allowed.
Stunning cannot be used to kill an animal, according to the Halal Food Authority (HFA), a non-profit organisation that monitors adherence to halal principles.
But it can be used if the animal survives and is then killed by halal methods, the HFA adds.
Unstunned halal meat is currently supplied to 12,000 pupils at 27 schools in Blackburn, Nelson, Burnley, Rawtenstall, Hyndburn, Clitheroe and Preston.
The policy will be changed after the current contract with the meat supplier runs out in December.
The schools are entitled to get their meat from any supplier and do not have to obtain supplies from the council.
Related Internet Links
The BBC is not responsible for the content of external sites.