Rail firm Alstom to close historic Preston site after 120 years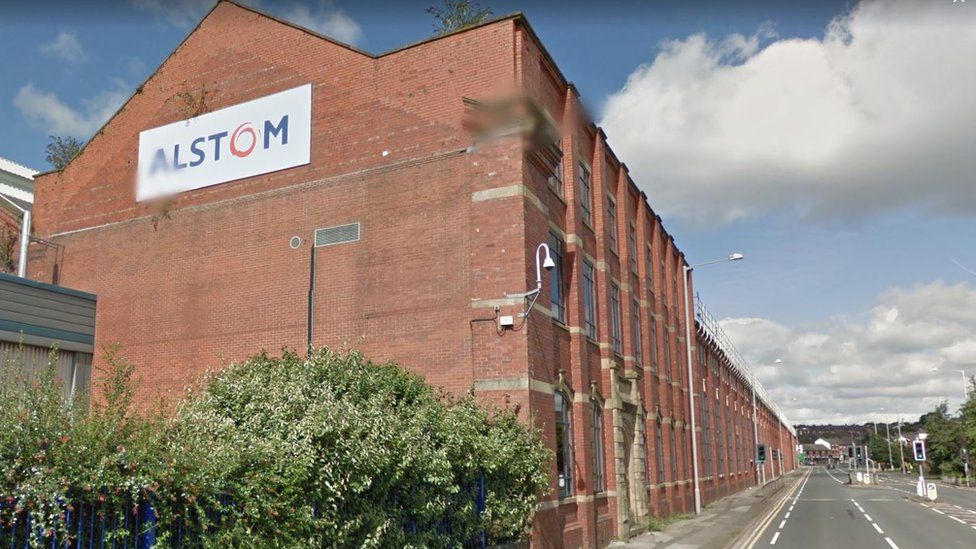 Manufacturer Alstom is to close its Preston site ending 120 years of rail production and maintenance in the city.
Preston MP Mark Hendrick raised concerns about 180 jobs leaving the city with news of the closure of the Strand Road factory.
Alstom said it will leave Preston by July 2018 and transfer jobs to a new transport centre in Widnes, Cheshire.
The Labour and Co-operative MP said the proposed closure would mean the loss of 180 jobs and comes just after the "hammer blow" of losses at BAE Systems.
"We keep hearing the hype about the so-called Northern Powerhouse so why are aerospace and train manufacturers in the north shedding jobs by the hundreds?" he added.
Prime Minister Theresa May said she recognised it was a "worrying time" for workers involved.
Alstom said its transport technology centre in Widnes is the "natural home" for its "increasingly digital-focussed business".
"As a result we plan to centralise our technologies and capabilities in this new world class facility - increasing our productivity and competitiveness," the company said.
A spokesman said it was in consultation with trade unions and staff over the proposed closure.
The site in Preston opened in 1897 as Dick, Kerr & Co.
Alstom is the manufacturer of Pendolino trains for the West Coast Mainline and is also working on Crossrail in London.