Hurricane Irma medical students transfer courses to UCLan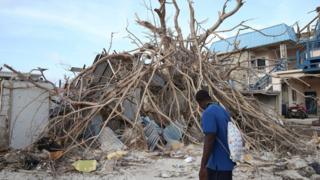 Medical students whose studies on a Caribbean island were disrupted by Hurricane Irma are to resume their courses in Preston.
About 600 students and 30 staff from the American University of the Caribbean School of Medicine (AUC) will transfer to University of Central Lancashire (UCLan).
They are visiting to finalise details.
AUC already has links with East Lancashire Hospitals Trust (ELHT), which in turn works with UCLan.
Hurricane Irma devastated Sint Maarten, the Dutch-French island where the students complete their first two years of pre-clinical medical school.
Students and staff will be taught at UCLan, staying in halls of residence and houses within Preston. Clinical skills training will take place at NHS sites in East Lancashire.