United Utilities admits charge over cryptosporidium water outbreak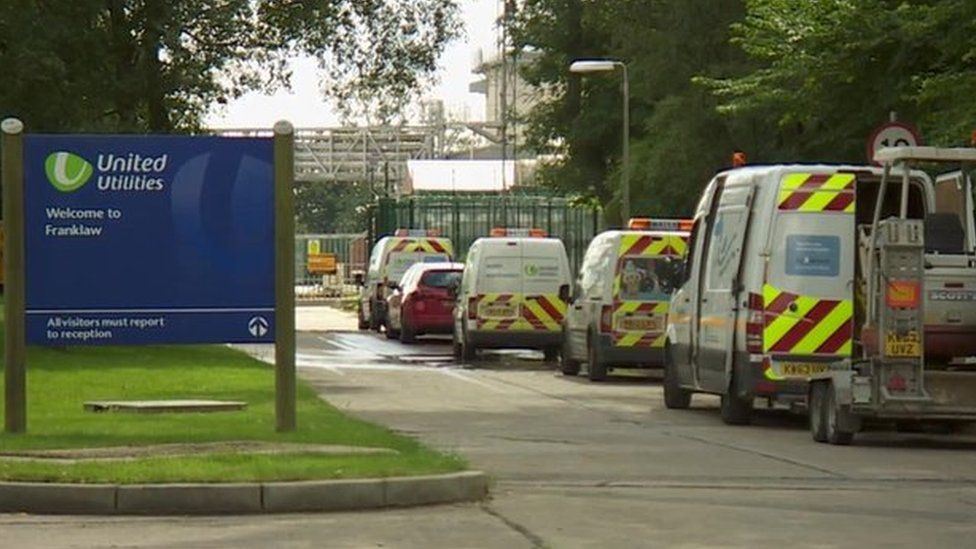 United Utilities has admitted supplying water unfit for human consumption after up to 700,000 people were left unable to drink tap water for three weeks.
Residents across much of Lancashire had to boil water after the cryptosporidium bug was found at Franklaw treatment works outside Preston.
At Preston Magistrates' Court, United Utilities admitted the charge, relating to between 30 July and 18 August 2015.
The company will be sentenced on 21 August at Preston Crown Court.
People in Blackpool, Chorley, Fylde, Preston, South Ribble and Wyre were affected by the outbreak.
Cryptosporidium, a microscopic parasite, was found during routine tests on 6 August 2015.
It can cause diarrhoea and abdominal cramps if ingested.
The prosecution was brought by the Drinking Water Inspectorate (DWI).
Its counsel, Richard Barwell, asked for the case to be sent to crown court, where judges have greater sentencing powers than magistrates.
"It is likely there will be a substantial fine," he said.
District Judge Jane Goodwin agreed to formally withdraw charges of failing to disinfect water supplied for domestic purposes, and failing to design and continuously operate an adequate treatment process before supplying water for domestic purposes.
In a statement, United Utilities said: "We have taken a full and open role with the DWI during its investigation, and complied with all its requests for information.
"A full programme of remedial and repair work has already been implemented to safeguard future supplies."
Related Internet Links
The BBC is not responsible for the content of external sites.