Lancashire Constabulary PC dismissed over indecent images of children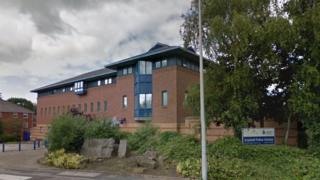 A police officer convicted of possessing indecent images of children has been dismissed.
Andrew Birch, 54, was suspended by Lancashire Police in October 2015 after colleagues found nine photographs in his locker of adolescent boys engaged in sexual activity.
PC Birch, from Blackpool, was convicted at Liverpool Crown Court in April.
At a hearing at Leyland police station, Chief Constable Steve Finnegan dismissed him for "gross misconduct".
The chief constable said Birch's actions had undermined public confidence in the force and in policing.
'Sloppiness'
Birch had been a police officer for 28 years, first with Greater Manchester Police and then with the Lancashire force, which he joined in 1998.
Through his solicitor Chris Fallows, he claimed the photos had been obtained during his police work and that, through his sloppiness, he had simply not disposed of them properly.
Birch said he had been suffering from stress at work and at home - he said he had been ill and his wife was suffering from cancer.
Searches of his house did not find any further photographs.
Upon conviction in April, Birch was given a conditional discharge, ordered to pay costs of £1,500, and put on the sex offenders' register.
Mr Fallows argued the court sentence had been extremely lenient because of the mitigating circumstances of the case.