Mother and child among six rescued from fire at flats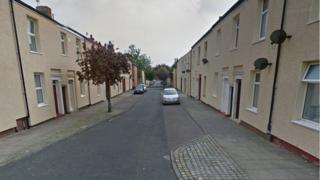 A mother and child have been rescued from a fire at a block of flats.
The pair were among six people rescued from the blaze on the first floor of apartments in Rutland Street, Preston at about 01:15 BST on Sunday.
Lancashire Fire and Rescue Service said three engines were called to reports people were trapped in a "severe fire" affecting the entrance and staircase.
On arrival, firefighters found members of the public had already rescued the mother and child.
They are now recovering in hospital.
The fire service rescued a further four people from the blaze, which had affected the gas and electric feeds to the property.
An investigation into the cause of the fire has been launched.