Lancashire County Council hands over more buildings to community groups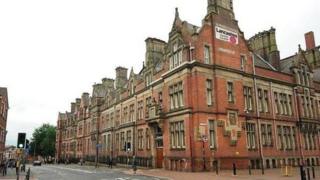 Three libraries and three council buildings are to be handed over to community organisations.
Pike Hill and Silverdale will become independent community-run libraries, Lancashire County Council confirmed.
After public consultation, plans to close more than 20 of its 73 libraries were approved last September as part of the authority's attempt to save £146m.
The council has received 43 proposals from community groups to take over some of its assets.
Three libraries - at Crawshawbooth, Oswaldtwistle and Trawden - were already handed over in December when the council also announced it was putting six former library buildings up for sale.
Kirkham Library, which is currently in use, will only close when a service has been set up in Milbanke Day Centre, Kirkham, the council said.
Pike Hill and Silverdale libraries will each be given financial support from the council of £5,000 for books and set-up costs, as well as an annual £1,000 grant.
Lancashire County Council deputy leader David Borrow said: "The aim of our property strategy is to ensure we have the buildings we need to provide good access to good services, while making some of the enormous savings we need make due to ongoing government cuts and rising demand for services.
"Services which are owned and run by the community... can respond flexibly to local needs, and I'm very pleased that we're able to support these proposals."
---
Which buildings are affected?
Silverdale Library will be transferred to Sliverdale Parish Council who will develop a community library with internet access, and spaces for educational activities
Kirkham Library will be transferred to Kirkham Town Council to provide meeting rooms and space for community activities
Pike Hill Library in Burnley will be transferred to the Veterans Association UK charity who will develop an independent community-run library
Belmont Community Centre in Burnley will be transferred to Belmont Community Association, who provide a range of educational and volunteering activities
Thornton Youth and Community Centre will be transferred to Wyre District Scouts Council to use as a headquarters
The former Burscough Bridge Interchange building will be transferred to a proposed charitable trust, due to be established by Burscough Parish Council, to run a community centre
---