Police consider drug-testing scheme for Preston nightclubs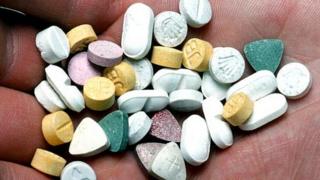 A scheme which would allow night-clubbers to check the ingredients of illegal drugs is being considered in Preston.
Lancashire Police said they had discussed the idea of setting up a "pilot drug-testing scheme" in the city with drug safety organisation The Loop.
The organisation has previously provided the service at festivals.
Ch Insp Jon Clegg said it was important as users were "often in the dark about what they are actually taking".
He said the force were "exploring alternative methods to highlight the risks and harms associated with taking illegal drugs and psychoactive substances".
Officers had "discussed" the testing idea with The Loop, he said, and "begun the process of liaising with partner agencies to find out if it is something we would all want to consider and progress".
He said safety testing was "a means of identifying seriously harmful substances in circulation".
"It is also a way for drugs workers to engage with users, and to advise them on the risks and harms of using substances."
He added that the idea was in the "very early stages" of discussion and "no decisions have been made".
It is not known whether the scheme would see users avoid arrest for offences such as possession.