Blackpool health trust's poor review poses death risks, says coroners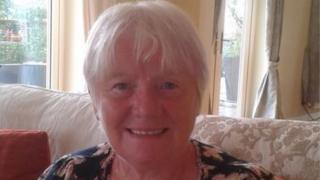 More patients could die at a hospital unless health bosses review the way serious incidents are investigated, a coroner has warned.
Blackpool coroner Alan Wilson raised his concerns over the internal review into a woman's death following routine surgery at Blackpool Victoria Hospital.
He said Blackpool Teaching Hospitals NHS Foundation Trust's probe into care given to Pamela Briggs was "flawed".
The trust said it has "already begun" a review of its serious incident process.
Missed opportunity
Mrs Briggs' lawyer, Diane Rostron, said she began to suffer with chest pains a week after her operation.
"An ECG showed irregularities and that was a clear sign she had had suffered a heart attack. Unfortunately she didn't receive any interventional treatment for that.
"The heart attack was caused by a blocked stent and a simple procedure could have relieved that blockage and may well have ensured Pam survived."
Ms Rostron said the 69-year-old then suffered a second heart attack at St Catherine's Hospice in Preston and died on 13 February after a "crucial window of opportunity" to treat her was missed.
Mrs Briggs' sister, Chris Walton, said her sibling would still be alive if "appropriate treatment been given" and criticised the trust's investigation for "papering over very serious cracks".
Mrs Walton said the trust took almost seven months to produce its report - contrary to the 60 days in NHS guidelines - and she was "appalled" to discover the probe had been conducted by the doctor and matron responsible for her sister's care - while a key witness was ignored.
"I was dumbfounded; I felt that we were being laughed at," she said.
The coroner has now issued a "regulation 28 report" - a document aimed at preventing future deaths - to the trust and to the chief coroner of England and Wales.
---
Coroner's concerns
The review was "not robust or thorough enough"
Failure to speak to a key witness - the cardiology registrar - meaning the review was based on "inadequate information". The coroner said this meant recommendations were "ill-informed" and "flawed" and "risks placing future patients in jeopardy"
One of the authors of the report was the surgeon who operated on Mrs Briggs which risked the perception of a lack of transparency and faith in the recommendations and a risk of failing to amend inappropriate practices
A spokesperson for the trust said the coroner was "not critical of the care given" and found evidence given by staff "extremely helpful" but acknowledged he "expressed some concerns regarding the quality of its incident report".
The trust, which has until January to respond, said a review is under way and "any proposals for changes" will be given to the coroner.
Mrs Walton said: 'This can't all be for nothing. Pam's death has to at least make them look at their actions and change their ways so that future deaths are avoided."