Tory MP David Morris's expenses claims to be assessed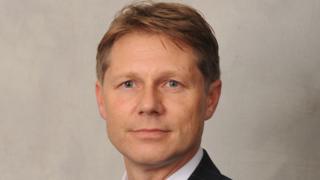 Conservative MP David Morris's expenses claims are to be "assessed" by the Parliamentary watchdog.
Official records suggest the MP for Morecambe and Lunesdale in Lancashire, claimed mileage 25 times while travelling on foreign trips.
The Independent Parliamentary Standards Authority (Ipsa) said it was examining the claims after "several" complaints.
Mr Morris said: "No one from Ipsa has contacted me and [it] has not asked to 'quiz' me at all."
The Mail on Sunday alleged Mr Morris claimed £1,400 in expenses over four years while on "fact finding" trips abroad.
Mr Morris said the article was "incorrect".
"The only communications between myself and Ipsa on this matter has come from me. Last week I wrote to Ipsa's [Chief Executive Officer] Marcial Boo highlighting flaws with the expenses system that have led to the stories about me in the Mail on Sunday."
In a previous statement Mr Morris said he was in the country on 12 of the 25 occasions referred to by the newspaper and called for an overhaul of the "antiquated" MPs' expenses system.
He blamed the expenses watchdog's computer system for other claims, saying a five were a result of it "automatically" selecting "the wrong date".
Mr Morris said three claims "are in dispute" but that these are also down to computer error and "will be investigated with Ipsa."
The expenses watchdog said the dates on the system were those "the MPs give us".
He added his solicitors were advising him on "potential legal action against the Mail on Sunday".
Ipsa said when compliance officers received complaints they are assessed before any decision to open an investigation is taken.