British National Party loses last remaining district councillor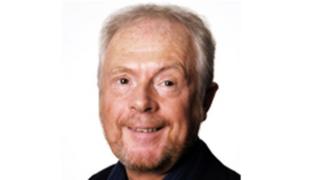 The British National Party's last remaining district councillor in the UK has quit the party, council chiefs say.
Brian Parker, who represents Marsden on Pendle Council, told the Lancashire authority he wants to sit as an independent.
Pendle Council's corporate director Philip Mousdale said confirmed he had been told by Mr Parker he had resigned from the BNP.
Mr Parker and the BNP have yet to comment.
BNP key dates
1993 - First councillor for the party was elected for the Millwall ward in Tower Hamlets - he lost the next year.
2002 - The party's next success was nine years later when three councillors were elected to Burnley Council. Subsequent gains on the council made them the official opposition.
2006 - Brian Parker wins a seat on Pendle Council.
2009 - BNP leader Nick Griffin elected as an MEP for north-west England, where he gained 8% of the vote while Andrew Brons picked up another BNP seat in Yorkshire and Humber, where it won 10% of the vote.
2016 - The only remaining BNP councillor - although this does not include parish or town councillors for which records are not readily available - resigns from the party to become an independent councillor
Stats by BBC Analysis