Labour MP Cat Smith cleared of improper expenses claim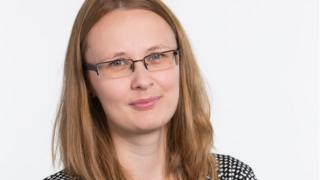 A Labour MP has been cleared of filing improper expenses claims.
In May, a police investigation was launched into the election expenses submitted by Cat Smith, MP for Lancaster and Fleetwood.
Lancashire Police confirmed that "no offences have taken place" in relation to the shadow cabinet minister.
Ms Smith said: "As I made clear at the time, I had nothing to fear from any investigation because I had done nothing wrong."
The shadow minister for voter engagement and youth affairs added: "I was always open, honest and transparent offering the police access to all my paperwork relating to the 2015 General Election.
"I am pleased that the police have concluded that there was no wrongdoing whatsoever and that the truth is now clear that I fought my election fairly and completely within the law."
The claims were made by blogger Guido Fawkes - real name Paul Staines - who alleged that "anomalies" raised questions about Ms Smith's spending.