Man 'was racing car' when girl, 9, was fatally struck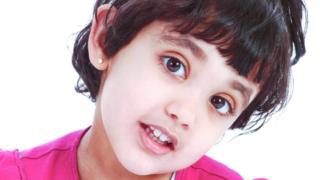 A man accused of causing a girl's death in a car crash was racing against his friend at the time, a court has heard.
Aleena Kauser, nine, was walking to a Lancashire mosque in September 2015 when she was hit by a car topping 60mph in a 30mph zone.
Adil Manir, 20, who was driving the car, has already admitted causing her death by dangerous driving.
Mohsen Saddique, 23, denied he was racing Manir during the opening day of his trial at Burnley Crown Court.
Aleena Kauser was walking with her mother along Bacup Road in Rawtenstall when the crash happened on 18 September 2015.
The prosecution claimed Mr Saddique was tailgating Manir's car immediately before the collision.
The vehicles were travelling at speeds above 60mph in a 30mph area, the court heard.
Manir lost control of his Audi, mounted the pavement and hit Aleena and her mother.
There was only two metres between the cars as they drove between speeds of 55mph and 64mph, it was said.
The trial continues.