Drunken woman abandoned baby in Blackpool park is jailed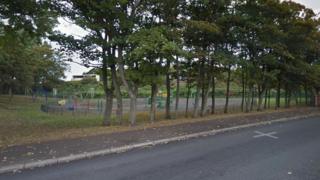 A woman from Blackpool who abandoned a baby girl in a park after a drunken night out has been jailed.
Julie Gill, 44, had earlier pleaded guilty to child cruelty at Preston Crown Court following the incident on 24 July this year.
The judge at Preston Crown Court said the child could have died having been left for several hours in the dark.
Gill, who had been drinking heavily at the time of the offence, was sentenced to 12 months in jail.
'Child cruelty'
The court was told she had no recollection of exactly what happened on the night nor of leaving the 11-month-old baby, whom she had responsibility for, in the Watson Road park in the resort.
The prosecution said it was thought the baby was abandoned for several hours overnight and was found the following morning by a man out walking his dog.
The baby was still strapped into its pushchair which was overturned and she had grazing on her head where it had been resting on the ground, the court heard.
The court heard there was soil round her nose as she had had her face in the dirt.
The child was taken to hospital but suffered no long term injuries, the court heard.
Gill was arrested the following morning and pleaded guilty to child cruelty.
Jailing her for 12 months, Judge Robert Altham said the child could have been attacked by a dog or a fox, she could have been abducted while alone in the dark.
In mitigation, defence barrister Judith McCullough told the court Gill was depressed at the time, was of previous good character and she had had a "one-off blow out".
The judge said he had no option but to send her to prison immediately because of the serious nature of the offence.