Firework blows up in children's faces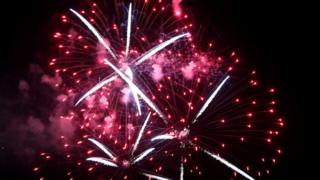 Four children were found with "blood and burns on their faces" after a firework they were playing with exploded, police have said.
Lancashire Police said the children, aged between nine and 12, were "messing about" on a street in Nelson when the device blew up on Thursday morning.
Two of the children were airlifted to hospital, while the others were taken by road ambulance.
Police have warned youngsters about the dangers of playing with fireworks.
Sgt Shaun Pearson, posting on a Lancashire Police Facebook page, said: "I don't need to post pictures on here of crying children with blood and burns on their faces. Please don't mess about with fireworks."
The extent of their injuries in not yet known.