Lancashire County Council considers bids to run under-threat services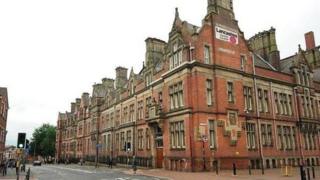 More than 50 offers have been put forward from community groups hoping to run services in Lancashire the county council says it can no longer afford.
The authority plans to close 40 libraries and withdraw funding for five museums as part of savings worth £65m over the next two years.
Groups hoping to run the services were invited to submit business plans ahead of a deadline earlier this week.
The authority said it was now considering a range of offers.
Talks have begun with a number of groups, the council said, although there would be a bias towards those who could "demonstrate exceptional community benefit".
'Valuable assets'
The council's deputy leader, David Borrow, said: "I'm very grateful for all the interest people have shown in using these buildings for their community.
"We need to ensure that proposals are sustainable, and also that the business case adds up for the council and wider community in relation to these valuable assets."
Funding is being cut for Queen Street Mill, Helmshore Mills Textile Museum, Museum of Lancashire, Judges' Lodgings and Fleetwood Museum.
The council previously said it had not identified which libraries could close.
Other services in Lancashire have already passed into the hands of volunteers.
They include Rossendale Museum & Art Gallery, now known as The Whitaker, and Haslingden All People's Pool Initiative, who are aiming to reopen Haslingden Baths, and Ski Rossendale Social Enterprise.