Theresa May defends council funding after Lancashire deficit warning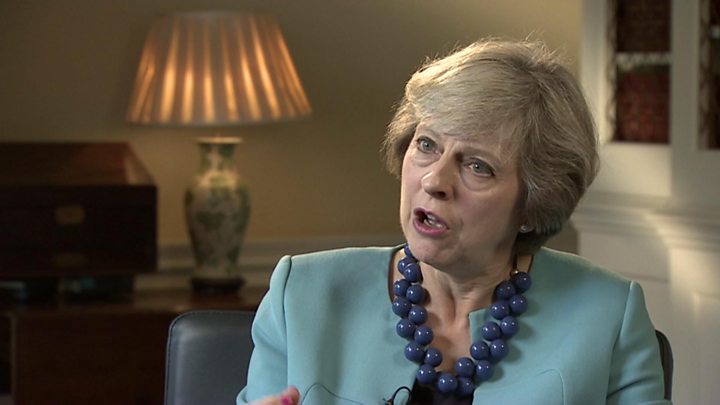 Prime Minister Theresa May has defended the funding of councils after a report found Lancashire County Council would "run out of money in three years".
Mrs May said councils "have had to play their part" to stabilise the economy, but that the government had provided "opportunities" to maintain services.
The social care precept will allow councils to raise "that extra funding" needed, she said.
Mrs May also affirmed her commitment to the Northern Powerhouse.
Lancashire County Council's Labour leader Jennifer Mein said even with planned cuts, the council is not "currently financially viable", after a review predicted it would have no reserves by April 2019 and a deficit of almost £400m by 2021.
Asked what she would do in this position, Mrs May said the social care precept could raise more than £200m for North West councils.
"The important thing is that government has made available for local councils the opportunity through the social care precept to raise that extra funding for social care.
"That's a recognition that councils say they need to be able to do that - and so the government has provided that for them.
"For North West councils over the next few years that could raise over £200m," she said, adding that "health service and local authorities working together" would be important.
Mrs May said her government's commitment to the Northern Powerhouse "is absolutely the same as it was" under David Cameron's leadership.
She said the Northern Powerhouse was an important part of "spreading the benefits of economic growth" across the UK.
Mrs May said Jim O'Neill, a key figure in pushing the Conservatives' Northern Powerhouse agenda who resigned earlier this month, had made a "huge contribution" but that new minister for the Northern Powerhouse, Andrew Percy, was now "championing" it.