Morecambe lifeboat station attacked by gang of 30 teenagers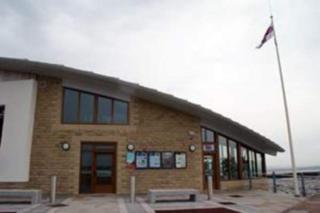 A gang of 30 teenagers attacked a Lancashire lifeboat station and threatened staff, the RNLI has said.
A police investigation has been launched after the youngsters, aged 13 to 18, pelted the Morecambe station with stones at 21:00 BST on Sunday.
The gang smashed an observation window causing damage costing hundreds of pounds.
Four male volunteers who gave chase near Poulton Park were verbally abused, said an RNLI spokesman.
An RNLI spokesman told the BBC: "The volunteers chased them away but were then threatened.
"They told them: 'Do you know who we are?' and then added: 'We'll come back with more people'.
"Fortunately the damage wasn't too bad."
Police are investigating the criminal damage.