'Robust' plans could save under-threat Lancashire museums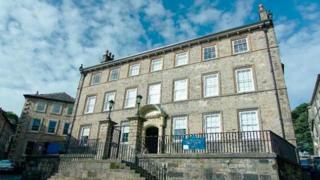 Five Lancashire museums under the threat of closure could survive after the local council received "robust" business plans for their futures.
Lancashire County Council will close the five as part of budget cuts and said in March they would shut at the end of September.
The council said they could now reopen in 2017 after four organisations submitted "encouraging" plans for them.
However, councillor Marcus Johnstone said there was "a lot of work to do".
The five affected museums include Burnley's Queen Street Mill, the Museum of Lancashire in Preston and Judges' Lodgings in Lancaster.
Funding was also cut for Rossendale's Helmshore Mills Textile Museum and Fleetwood's Maritime Museum.
The council has to make savings of £65m over the next two years.