Labour MP Cat Smith denies improper expenses claim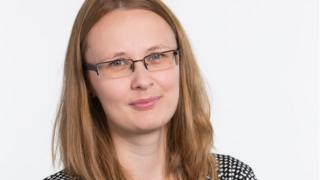 A Labour MP has denied filing improper expenses claims.
Lancashire Police confirmed it is "looking" at an allegation Cat Smith, MP for Lancaster and Fleetwood, filed improper expenses.
The shadow minister for Women and Equalities, Ms Smith said she would be "exonerated".
The claims have been made by blogger Guido Fawkes - real name Paul Staines - who said "anomalies" raised questions about her spending.
But in a statement Ms Smith said: "I utterly deny the allegation that my election expenses broke the law.
"If the police do decide to investigate I will fully cooperate with their inquiries, including giving them full access to all my financial records from the General Election campaign."
She added: "I am confident that no case will be found and I will be fully exonerated."
Lancashire Police said: "We have received a complaint and we are in the early stages of looking into the matter to establish whether there is anything to substantiate the allegations being made.
"At this stage we are not in a position to offer any further comment."