Lancashire libraries closure plan criticised by MP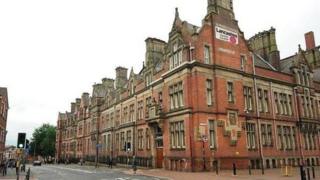 An MP has criticised plans to shut 29 libraries as part of a multimillion-pound cost cutting exercise.
The proposals will see the number of libraries in Lancashire reduced from 73 to 44.
Paul Maynard, who represents Blackpool North and Cleveleys, said he is angry alternatives have not been considered.
A 12-week consultation is due to begin on the proposals, which will help save £200m by 2021 from the council's overall budget.
Mr Maynard, who led the campaign to save Cleveleys Library, said the formation of social enterprises to run the libraries "has proved successful" in other parts of the country.
Difficult proposals
Writing on his Facebook page, he urged Lancashire County Council to "properly consider" the social enterprise plans, which have seen community groups taking over library services.
"I am sure that social enterprises are a vehicle that could secure and improve the future of our libraries in Thornton and Cleveleys, which I represent," he said.
He said a petition will shortly be launched urging the council to seriously consider the model as a solution.
Under the council's plans, some libraries will move to new neighbourhood centres and others will close completely.
Council leader Jenny Mein said cuts by central government meant the plans were necessary.
"These proposals are very difficult ones for councillors to have to consider," she said.
"But our aim is to come up with a solution that still gives everyone in Lancashire good access to good services, even though some will have to be further away than they are now."