Criminals' cash awarded to community groups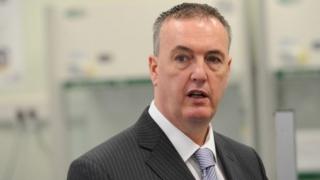 Projects supporting victims of domestic violence and child sexual exploitation are to benefit from cash seized from criminals in Lancashire.
Almost £500,000 has been recovered under the Proceeds of Crime Act.
Police and Crime Commissioner Clive Grunshaw said funding will be awarded to 17 groups across the county.
Those chosen support his priorities of protecting the vulnerable, defending frontline policing, tackling crime and reoffending and supporting victims.
Mr Grunshaw said he was "delighted so many excellent projects will benefit from this money".
Grants ranging from £5,000 to £100,000 will be rewarded to groups including:
Burnley FC in the Community - £20,000 to support diversionary activities to support young people in deprived areas
Newground - £19,455 to buy furniture and IT equipment for the new Shadsworth Community Hub to assist with delivering an education programme aimed at adults to help identify the warning signs of extremism and right-wing radicalisation in children.
Fylde Coast Women's Aid - £17,922 to Fylde Coast Women's Aid to help refurbish accommodation and improve security at three women's refuges in Blackpool, Fylde and Wyre.
Enlighten - £100,000 to support an early intervention project in Blackpool aimed at young people who have been victims of sexual abuse