Wanted man arrested for murder over Blackpool stabbing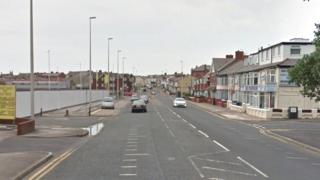 A man wanted in connection with the alleged murder of a man stabbed to death in Lancashire has been arrested.
Marcin Pawlow, 30 and from Poland, was found with wounds to his hip, thigh and shoulder on Central Drive, Blackpool, early on 23 December.
Wojciech Sylwester Sobisz, 34, was held in Leicester on Thursday by officers from Lancashire and Leicestershire.
Six men were earlier arrested on suspicion of murder and later released.
Police named Mr Sobisz, 34, as a suspect last month.