Man dies after being hit by van in Garstang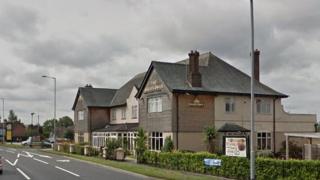 A man has died after being hit by a van in Lancashire.
The man, believed to be a Romanian national in his 20s, was struck in Garstang Road near to the Bellflower pub in Garstang on Tuesday morning.
He suffered head injuries and was pronounced dead at the scene. Police are tracing his next-of-kin.
Appealing for witnesses, Sgt Tracey Ward said: "We are trying to ascertain exactly how this collision has come to occur."