Lancashire car crash victim named as Barbara Harding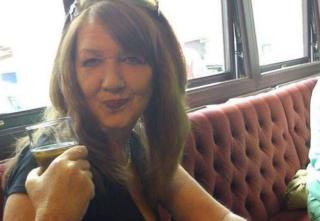 Police have named a woman who died in a car crash in north Lancashire.
Barbara Harding was the front seat passenger in the car which hit a wall while travelling on Low Road towards Caton at 22:15 GMT on Saturday.
The 48-year-old from Runcorn, Cheshire, suffered head injuries and died at the Royal Lancaster Infirmary.
The 43-year-old driver, also from Runcorn, has been charged over her death as well as driving without insurance.
Mrs Harding's family paid tribute to "a loving mother" who would be "greatly missed".
Lancashire Police are still appealing for witnesses to the incident to come forward.