Lancashire County Council enjoys £52m market windfall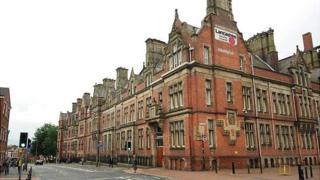 Lancashire County Council has generated a £52m windfall from investing in the financial markets.
The authority said it took government advice after the Icelandic banking crash in 2009, by hiring experts to manage its money.
Deputy leader David Borrow said the Labour-run council was now "reaping the rewards".
The council said the money will help ease pressure created by recent government budget cuts.
However, Mr Borrow said the profits would not see the council embark on a "spending spree".
'More security'
The ex-Labour MP told BBC Radio Lancashire: "There are a lot of risks out there in the future, and we're not sure what the new government after the general election will do.
"We are expecting government cuts to be deeper than anticipated.
"The money gives us a bit more security, allows us to deal with some of the risks as we move forward, but it certainly isn't an opening for a spending spree or to do anything reckless with."
Mr Borrow, who is also the council's cabinet member for finance, said some of the money - which was generated through a variety of "low risk" investments - would be held in reserve.
"I would be very reluctant to spend a lot of this £50m straight away," he added.
"I've learnt the lesson to be very wary that because you get a one-off windfall that you can spend it without caring what is round the corner."