Preston head teacher and Eric Morecambe's wife made OBEs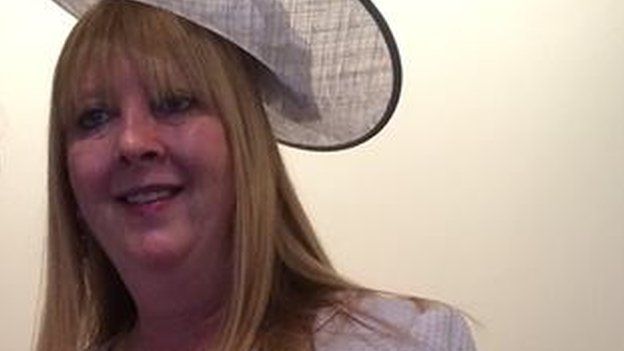 A head teacher who runs two nurseries and two children's centres in deprived areas of Lancashire has been made an OBE in the New Year Honours.
Julie Morrow, 54, has given thousands of disadvantaged children and families education and support since 1993.
She was appointed OBE for services at Appletree and Stoneygate nurseries and centres in Preston and Lancaster, which have been rated outstanding by Ofsted.
Other honours include Eric Morecambe's widow becoming an OBE for charity work.
Joan Bartholomew (formerly Morecambe), who raises funds for children with disabilities and Save the Children as well as being an ambassador for the Girl Guides, said she was "surprised... but terribly flattered" by the honour.
She said: "Over the years I have recommended a couple of people but I never ever thought about it for myself."
She recalls going to Buckingham Palace with her late husband when he was appointed OBE along with his comedy partner Ernie Wise in 1976 and believes he would be "absolutely thrilled" by her becoming one too.
Ms Morrow said of being made OBE: "I'm very proud to have been awarded this honour."
"In a way I see it as a celebration for both the wonderful organisation I work for and for Lancashire County Council, which is an amazingly supportive county council," she added.
The mother-of-one has set up a day-care centre, therapeutic play for children suffering stress and a family support service at Appletree and Stoneygate.
Ms Morrow, from Preston, said: "I was lucky to have gone to a good school and I was brought up out of poverty.
"I know that has always made me want to work in a service to give something back."
Other honours in Lancashire include:
Ronald Barker for services to the community in Rossendale
James Betmead for services to sport and the community through Fleetwood Town Football Club
Elizabeth Lynne Duckworth, former director of advancement at University of Central Lancashire, for services to Higher Education
Laila Remtulla, managing director of Blackpool-based Laila's Fine Foods, for services to the food and drink business
Gordon Alan Lewis for services to young people and to the community in Skelmersdale
British Empire Medal (BEM)
John Cowking for services to music in the Hodder Valley
Maurice Hodgson, watch manager Bolton-le-Sands Fire Stations, who rescued two people during the Morecambe Bay cockling tragedy in 2004, for services to fire safety
Margot Small, a volunteer at Burnley Wood Children's Centre, for services to children and young people
Laila Remtulla, 57, who set up Blackpool-based Laila's Fine Foods 28 years ago, was "humbled and honoured" to become an MBE for services to the food business.
Volunteer Ronald Barker, 69, said he was "shocked" he had been appointed MBE for his outreach project for veterans in Rossendale.
He is also a founder member of a business network that has set up about 100 businesses and has supported more than 600 entrepreneurs in the area.
Mr Barker said: "It's unbelievable, I'm not sure it's fully deserved but other people obviously thought so.
"I just feel all humble about it."
Margot Small, 65, from Burnley, who was awarded the British Empire Medal for volunteering at a children's centre run by the charity Action for Children, said: "I feel overwhelmed by it all."
Related Internet Links
The BBC is not responsible for the content of external sites.