Lancashire County Council must save an extra £15m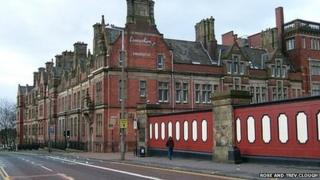 Lancashire County Council must make an extra £15m of savings because of increased costs and demand on services, it has said.
In January, the council revealed plans to axe 2500 jobs as it seeks to save £300m over the next four years.
Deputy leader David Borrow said a review of costs and uncertainties showed the scale of the savings was bigger than anticipated.
He said a "radically different approach" to services was needed.
Mr Borrow, who is also a cabinet member for finance, said the £15m gap was because costs are made on estimates and involve a degree of uncertainty.
He said the biggest increase in demand to services would be in adult and children's social care.
Options for the budget cuts will go before the executive scrutiny committee later and the council cabinet committee on Thursday.
The Labour-controlled council employs 34,500 people, the majority of which are funded through the "ring-fenced" schools budget.
The job losses will be among the 13,000 non-school council employees.
The staff cuts are expected to be complete by April 2016.