'More time' needed for fracking bid on the Fylde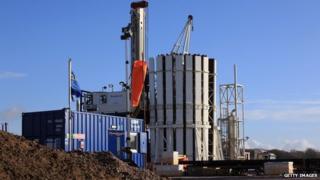 More time is needed to consider two proposed planning applications for fracking on the Fylde, Lancashire County Council has said.
Energy firm Cuadrilla wants planning permission to drill, hydraulically fracture and test the flow of gas from up to four exploration wells.
The authority was set to consider applications for sites at Little Plumpton and Roseacre Wood next month.
Cuadrilla said it accepted the council's request for an extension.
Planning officials at the county council want the decision deadline to go back to 31 December for the proposed site at Preston New Road in Little Plumpton and to 31 January next year for the similar site at Roseacre Wood in Inskip.
The authority said it needed more time to ensure all the information was ready for the development control committee.
Helen Rimmer from Friends of the Earth said: "It is vital that there is enough time to properly understand the impacts, and we believe a thorough assessment of the risks to the environment, communities and the climate should lead councillors to refuse these plans."
Cuadrilla believes Lancashire's Bowland basin has the potential to become a leading shale gas resource.
Controversial process
A spokesman for the firm said: "We have accepted Lancashire County Council's request for a further extension to the determination period for our planning applications to drill, hydraulically fracture and test the flow of gas at our proposed sites at Preston New Road and Roseacre Wood.
"Following such a long and comprehensive consultation and review period for both applications we look forward to a final determination for both applications."
Hundreds of protesters attended a six-day long Reclaim The Power camp in August near the Little Plumpton proposed site to campaign against shale gas extraction in the region by the controversial process of hydraulic fracturing, or fracking.