Lancashire County Council to cut 157 senior posts in £11.4m savings plan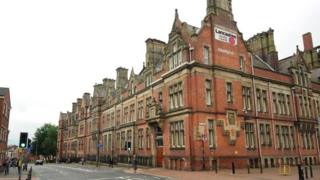 More than 150 senior jobs are to be cut at Lancashire County Council.
The 157 posts, up to executive director level, will save the council £11.4m each year as part of its staff restructuring programme.
The council says it has to save £300m over the next four years because of central government budget cuts.
It said it hopes to avoid compulsory job losses by achieving the necessary reductions through voluntary redundancies.
Council leader Jennifer Mein said: "We've taken the decision to create a new staffing structure that reflects a big reduction in the size of the organisation, while focusing resources around our priorities of tackling health inequalities, delivering economic growth and protecting the vulnerable.
"We are protecting frontline services as much as possible, so we're proposing a disproportionately large saving amongst these more senior roles than will apply to our review of posts on lower pay grades, which will take place next year and affect around 14,000 employees."