Greater Manchester councils link-up in bid to build 10,000 homes a year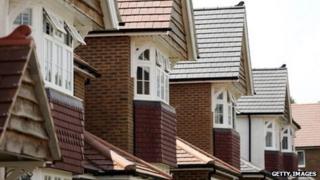 Ten councils in Greater Manchester are planning to work together in a pioneering scheme to build between 9,000 and 10,000 homes a year.
About 3,000 homes are currently built each year across the region.
But councils say the figure must rise if they are to attract more businesses and skilled workers.
Project leader Eamonn Boylan said: "This is a radical step and reflects our ambition for Greater Manchester."
The councils have drawn up a plan to identify locations for the housing, and a public consultation has begun.
The scheme is thought to be the first of its kind in the country and aims to address housing demands over the next 20 years.
Mr Boylan, who is also chief executive of Stockport Borough Council, said: "We need to go beyond the numbers game to discuss the sort of housing we need, and how that housing will help Greater Manchester keep and attract the skilled people we need, and the businesses which will provide future jobs."