Killer Paul Chadwick 'wants victim's £80k estate'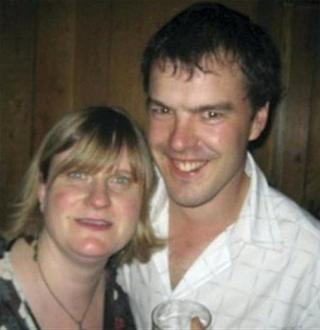 A man who was detained in a mental health unit for stabbing to death his partner and their child is laying claim to £80,000 from her estate.
The bodies of Lisa Clay and Joseph Chadwick were found at their home in Bolton-le-Sands, Lancashire last year.
Paul Chadwick, 35, told Manchester's High Court his partner would have wanted him to inherit the cash but he was not motivated by money.
Miss Clay's family are contesting the claim.
Chadwick, formerly of Lowlands Road, admitted two counts of manslaughter on the grounds of diminished responsibility and was sentenced at Preston Crown Court in October to an indefinite hospital order.
Chadwick, who also attempted to kill himself before Miss Clay and Joseph's bodies were discovered, has been allowed out of a secure mental health unit to argue his case.
Miss Clay had made a will in which she said all her assets would transfer to Chadwick in the event of her death.
The law states those convicted of murder or manslaughter cannot inherit from their victims or profit in any way from their crimes.
However, the rules can be modified to take into account the conduct of the offender, the deceased and any other relevant material concerned.
Chadwick told the court "money means nothing" to him.
"It's not about benefiting, he said. "I was unwell. At the time it was not my actions, it was not me."
He said: "I have lost more than any money that can be given to me. I have lost Lisa and I have lost my son Joseph.
"I loved them to bits."
The two-day case is due to conclude on Tuesday.