Pendle Borough Council plan to axe chief executive post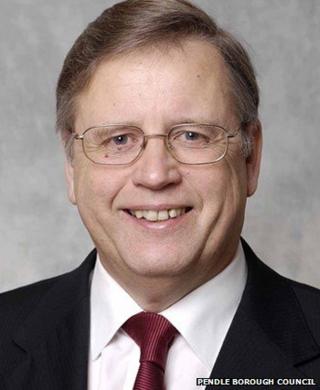 A council in Lancashire is proposing to scrap the post of chief executive as part of its plans to save £4m.
Pendle Borough Council is carrying out a reshuffle of its senior staff in order to save £84,000 a year.
If approved, current chief executive Stephen Barnes will be made redundant in March along with his deputy and other senior staff.
Two new senior posts will be created under the plans which will be voted on at a full council meeting on Thursday.
A strategic director, on a salary of £90,000, and a corporate director, on a salary of £85,000, will share responsibility for leading officers roles in the council.
Mr Barnes, who has worked for the authority since its inception 40 years ago, was one of three senior bosses who had their salaries slashed in 2010.
The Conservatives and Liberal Democrats, who run the council, reduced the combined wages of Mr Barnes and executive directors Philip Mousdale and Brian Cookson by £120,000.
Council leader Joe Cooney said: "If the council does decide to delete this post we're confident that he's leaving a very experienced senior team in place."
The Conservative councillor said everyone across the council agreed Mr Barnes had done a brilliant job.
Deputy leader of the authority Councillor Tony Greaves said it had looked at sharing a chief executive with another authority but it would not have resulted in "any major saving".
The leader of the Liberal Democrats group added: "We have to accept that smaller district councils will no longer need a high level chief executive role as in the past."